Steering committee
President
Address: Faculty of Humanities and Social Sciences (University of Rijeka)
E-mail: nenad@ffri.hr
Tel: 00385 (0)51 265-642
---
Vicepresident
Address: Faculty of Humanities and Social Sciences (University of Rijeka), Sveučilišna avenija 4, 51000 Rijeka, Croatia
E-mail: npetrovic@ffri.hr
---
Secretary
---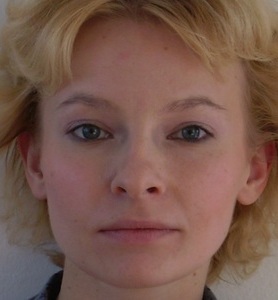 Address: Faculty of Humanities and Social Sciences (University of Rijeka), Sveučilišna avenija 4, 51000 Rijeka, Croatia
E-mail: ividmar@ffri.hr
Tel:
---
Iris Vidmar is assistant professor in the Department of Philosophy, University of Rijeka. She completed her MA and her PhD at the University of Rijeka. She was a visiting scholar at the York University, a visiting researcher at Columbia Univesity, and she spent a year at the Auburn University as an instructor. Her area of specialization includes philosophy of literature and metaphilosophy, and she is interested in a wide range of topics pertaining to Epistemology, Aesthetics, Kant's philosophy, Comparative philosophy of art and Emotions. She is a course director for the Philosophy of art conference at the IUC Dubrovnik. In addition, she is a translator of philosophical texts.
---
Steering Committee Members:
Address: Faculty of Humanities and Social Sciences (University of Rijeka), Sveučilišna avenija 4, 51000 Rijeka, Croatia
E-mail: bbercic@ffri.hr
Address: Faculty of Humanities and Social Sciences (University of Rijeka), Sveučilišna avenija 4, 51000 Rijeka, Croatia
E-mail: mjurjako@ffri.hr
---
The steering committee 2017-2019
Boran Berčić (University of Rijeka), President
Marko Jurjako (University of Rijeka), Vice President
Iris Vidmar (University of Rijeka), secretary
Nenad Smokrović (University of Rijeka), member
Nebojša Zelič (University of Rijeka), member
---
The steering committee 2015-2017
Boran Berčić (University of Rijeka), President
Marko Jurjako (University of Rijeka), Vice President
Filip Čeč (University of Rijeka), secretary
Nenad Smokrović (University of Rijeka), member
Nebojša Zelič (University of Rijeka), member